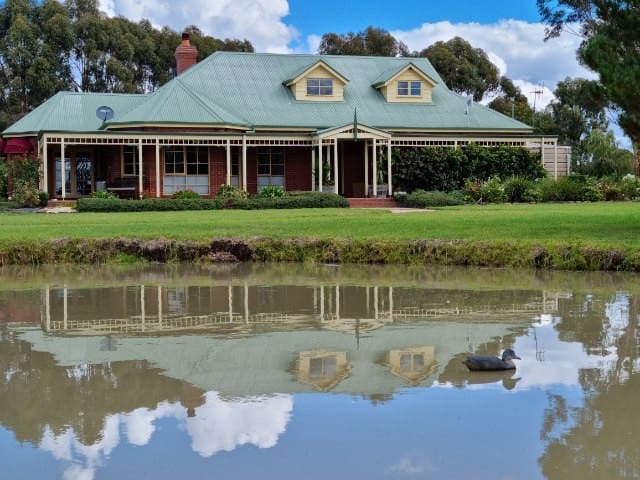 Founded in
2016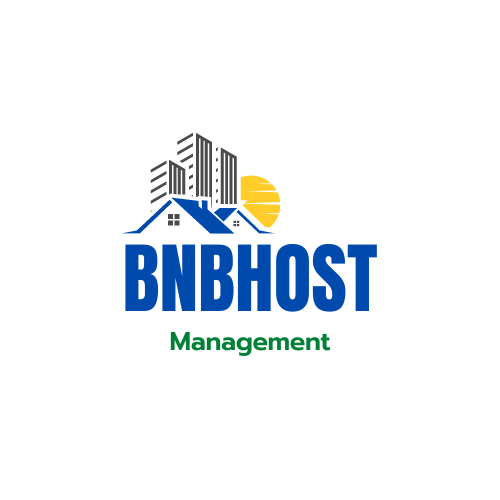 Happy Guests and Happy Hosts is all part of our mission statement.
They say that good products speak for themselves wih us our customers do the same. Do you want to be one of them?
Joseph's review:
I am Joseph Yu, Senior Property Manager of Elite Real Estate and we have four properties under the care of BnB Host Management.
We have never had any issues with monthly payments, the properties are all being taken good care, every routine inspection, the condition of the properties are just look like those fabulous photos they put on their website. We often find it is risky and unreliable to deal with tenant who use property to run short stay or Airbnb arrangement but BNB Host Management totally overturned this impression. The managers, David and Robyn are very warm, polite people and very easy to deal with, and most importantly, they value our relationship and treat the properties as if they are their own. Even during the most turmoil season in the Covid 2020, BnB Host Management never left us down with any payments or contract issues, and we have been always approached with a satisfactory solution no matter how bad the market is.
I highly recommend BnB Host Management if you are thinking of putting your property via Airbnb service, you will get totally hassle free, reliable and unparalleled service from them.

Nicky's review:
Staying in accommodation hosted by Robyn was a pleasure and we are so grateful for her flexibility to manage our needs. Communication was always clear, prompt and any issues between either party were resolved with ease. The property itself is beautifully furnished, comfortable and pleasant in a fantastic location for accessing shopping, restaurants etc. It was important the space worked well for us in terms of short term accommodation (not your average holiday), which it more than did. We are sad to leave but hope to be back to enjoy the luxury that is one of many of Robyn's accommodation profiles. Many thanks Robyn for your support and assistance, it was a pleasure to work with you.

Tabbi's review:
Robyn and Dave's place turned out to be the most relaxing one of all the different places we have experienced on our australian driving holiday starting from northernmost Queensland to the south of Melbourne. It was one of the best . Very clean, comfortable bed and pillows, lovely little ensuite bathroom. Even a pool and jacuzzi. So a great value for sure. The hosts are super nice and welcoming. They even gave us a complementary bottle of wine. It was one of only a couple if places that had the dryer readily available as well, which puts it up there for me… there were other places advertising a washer and dryer, but only had a washer, which presented a bit of a problem. So I was thrilled that there really was a dryer. It was also one of the few places with unlimited Netflix movies, which was great as we were finally resting and not wandering. But the location is great to wander and explore as well. It is the mouth of the Mornington Peninsula. Also found some great restaurants nearby, specially a Japanese one on Mt Eliza a few miles up. I would go back again both for that food, Robyn's place AND for Milo, the beautiful and sweet ragdoll cat! I would HIGHLY recommend their place!

Cecilia's review:
We had a delightful stay at Robyn's. She has a beautiful house and outdoor area. We were sorry we didn't have time to use the pool and outdoor hot tub as we were only there 2 nights and spent all our time with our grand-daughter who lives in the area. We would highly recommend this accommodation. Robyn and David were also friendly and easy to talk to.

Don's review:
Excellent accommodation and caring and thoughtful host, we will be back…

Kerry's review:
The bed was extremely comfortable, the whole place was beautiful and clean and had everything we needed. Robyn was lovely and helpful.

Ashley's review:
Excellent place to stay. Sparkling clean, friendly hosts, hospitable.. adorable cat with charming blues eyes. Totally recommended.

Craig's review:
Magnificent. Outstanding hosts Dave & Robyn. more than value for money. clean, plenty of room, helpful, privacy, awesome home. highly recommend to family & friends. Much appreciated guys for the fantastic home & hospitality. pool & spa are a Bonus.

Yasmin's review:
Robyn and Dave were excellent hosts! We stayed with them for 4 nights in total and felt very at home the whole time. Robyn and Dave went above and beyond to make sure we were getting around ok in Frankston and even drove us to the train station to help us out. They were both very friendly and welcoming and we felt comfortable with them straight away. The amenities were excellent with the hot tub being a favourite, and the views were stunning both day and night. The little added touches such as various soaps and products in the bathroom and little treats in the kitchenette made the stay feel extra special. All up, we couldn't have asked for better hosts or a better home to stay in. We will definitely be back.

Christian's review:
Outstanding place to stay. Very friendly, helpful, and kind.

Tiffany's review:
You will love this luxury spot with pool and jacuzzi and everything u need to enjoy as Robyn and Dave made us feel like home. Walking distance to food, shops, movies, it's really convenient. The city night view from the room is fantastic. There's a balcony and individual lounge. We really had a good time and looking forward to be back. Thanks for your wonderful hospitality. Best wishes and take care.

Ed's review:
Very clean, everything you could ask for and more. Great value for money.

Charisse's review:
I booked Robyn's place for a long term stay nearly a month. Robyn and Dave have been amazing throughout our stay, friendly, flexible and accommodating to all our needs. The room was so comfortable, feels like home. It has a beautiful backyard, love the spa, very close to public transportation and shopping centre. Love our chats with Robyn and Dave, beautiful people!

Drew's review:
Perfect when you want to get away but don't want to drive really far from Melbourne. This area does the trick, also if you want go shopping Karingal hub is very close.
The pool was great and the spa was awesome. Kind hosts had a good time, thanks.

Millicent's review:
Friendly attitude from hosts, cosy lovely home. Would definitely come back and recommend to family and friends. Fresh and clean, entertaining areas, close to town and beach. 10/10

Ross & Frances's review:
A very welcoming environment in pleasant accommodations. Highly recommended.

Michelle's review:
Robyn was a delightful host and had thought of everything needed for her guests, we felt very relaxed with the comfy bed, beautiful spa and city views.

Laurence's review:
Robyn and Dave's house is a spacious, clean and quiet place. We are comfortable, relaxed and having a good time during our stay. Thank you for hosting us! 摩寧頓半島上住宿的好選擇!

Adrian's review:
Robyn and Dave were very generous hosts. The room is in a nice house that they also live in, fitted with an en-suite bathroom. They were super accommodating of my late arrival, and offered breakfast and use of the common areas (incl the pool and hot tub). Overall lovely experience!

Hao's review:
Lovely place. Lovely people.

Nikki's review:
Robyn & Dave are amazing hosts; they were so warm and welcoming & made us feel right at home. The room is great & the house is lovely (spa pool is AWESOME) in a great location. Thanks so much for having us 🙂

Clint's review:
Back again for the best!! Robyn n Dave are absolutely fantastic, what a beautiful place with awesome hosts!! Wont stay anywhere else, million dollar views, hot tub set to any temp u like, amazing attention to detail and comfort , thanks again will c yas soon.

Olwyn's review:
Great stay, as described. A friendly family who was very welcoming. I felt safe, warm, and had all the comforts of home. Robyn has provided all those little touches that make a "home" stay comfortable and enjoyable.

Sandra's review:
Robyn and Dave offered my best AIR BNB experience to date. Not only was their home amazing, I was so comfortable in their company that I almost forgot we'd only just met. Views from my room and private living area were stunning. Robyn's attention to detail was flawless, even fresh fruit salad in the fridge! A warm spa was available for use should I feel like one after a day at work and all my needs catered for. I would highly recommend their place for either work or leisure trip. My trip was for business reasons, however I plan to return in the warmer months for a relaxing break as they also have a lovely pool area and private balcony off guest living area with city views.